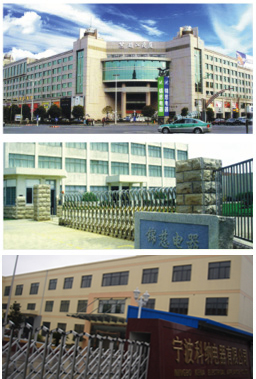 Zhonwen investment Appliance is a complex enterprise which integrates the industry and investment. Our Headquarter is located in Hangzhou. We owns three subsidiary corporations named "Zhejiang Jinci Electrical Appliance Co.,Ltd", "Zhejiang Western Electrical Appliance Co.Ltd" and  "Hangzhou Zhongwen Investment Co.,Ltd", which involved in the areas of automotive parts manufacture, new product development , investment and capital operation.
  In respect of Automotive parts, we are specializing in  Research&Developemnt, Design&Manufacture of Heavy Duty Starters and has been honored to be director member of "Committee for Vehicle use Motor & Electrical Appliance of CAAM". Our Products are already formed a great scale of the annual output to the overseas markets and earned a great reputation around the world for excellence in quality and a strong technical force of R &D team .
  In respect of capital investment, we focus on the multi-format development with financial derivatives, new products and other products investments based on the capital operation to maximize the capital utility.
  In respect of our long term planning, we introduce relevant talents and build Business incubators in early stage and fulfill the long-term needs of all types of initial investments.
  Jinci adhering to the basic concept and strategy"Innovation , distinction, Stable growth", we will continuous Pioneer new ideas and optimize management strategies to promote its prosperity and development.